Georgia Tech Football 2020 Preliminary Position Preview: Defensive End
The Georgia Tech defensive ends will need to take a big step forward in 2020 if the Jackets hope to improve on defense.
In 2019, six different Yellow Jackets started games for the program at defensive end. It was a position with a good amount of depth but also a position in which not a single layer dealt separated themselves from the group. Overall, the group struggled to get to opposing quarterbacks while also struggling to contain the run, a big reason the Jackets defense allowed over 32-points per game last season.
All in all, here's how the Jackets defensive end group looked for the most part last season. Antwan Owens lead the way with eight starts and returns for his senior season in 2020. He'll be expected to be one of the leaders on the defensive line. Also getting starts was Kelton Dawson with seven, Jaquan Henderson with two, Jordan Dominick with two, Curtis Ryans also with a pair and then Sylvain Yondjouen with a single start of his own. Overall, those six Jackets made up the most of the Jackets defensive end rotation.
Now, in 2020 we are projecting former Florida Gator Antonneous Clayton and Antwan Owens to be the Jackets respective staters. Clayton, originally transferred into the program last off-season but was ineligible to play in 2019. Fully eligible in 2020, Clayton should take over the starting job that he would've had last year in all likelihood. The redshirt senior will look to prove quite a bit in his final year on the field. Owens, gets the nod as the Jackets most experienced defensive lineman returning in 2020. Owens, had 21 tackles including 2.5 tackles for a loss as a junior last season.
Backing up Clayton and Owens will be many of the names above outside Kelton Dawson, who is no longer with the program. Jaquan Henderson is entering his senior season after racking up 16 tackles including 2.5 tackles for a loss and a sack last season. He'll be one of the rotational players who sees the most snaps thanks to his experience and overall solid play level.
Dominick, enters his redshirt sophomore season and is an intriguing prospect who has risen up the depth chart the last two years. He finished with 25 tackles a year ago including 3.5 tackles for a loss. If he continues on this path, the 2020 season could be big for him. The two defensive ends that still have a lot to prove but are also very intriguing prospects are a pair of sophomores in Yondjouen and Ryans.
Yondjouen, hasn't been playing football for that long and is quite a raw prospect still but has a high ceiling thanks to his raw potential. Ryans, on the other hand, was a name that emerged last year and has risen from a walk-on to a player that found his name in the starting lineup last season against Georgia.
Additionally at the position are a pair of true freshman in Jared Ivey and Kyle Kennerd. Both players should see playing time this season and are already probably two of the more talented defensive ends in the position group. It wouldn't be surprising to see one of them become a common sight on the field.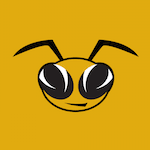 Want your voice heard? Join the Yellow Jacked Up team!
Write for us!
Overall, the Jackets defensive end is solid but probably won't raise any eyebrows this season. It's not a position that the former coaching staff recruited well for the most part and it was in rough shape entering last season. The Jackets need to continue to add game changers and play makers on the defensive line going forward. However, the group should take a step forward in year two of the Collins era though a lack of a normal offseason probably has hampered how big of a step forward that will be.