Georgia Tech Preliminary Position Preview: Linebacker
As we continue our Georgia Tech preliminary position previews, we turn to one of the Jackets most talented positions from top-to-bottom, the linebackers.
Entering 2020, there is a very limited amount of positions that are more talented from top to bottom than the linebacker position. The Jackets have a strong duo at the top of the group with a group of high upside underclassman behind them looking to make their own impact.
David Curry: The one thing that is for sure here is that David Curry returning for his fifth season will be one of the Jackets starters at linebacker. Curry is coming off his best season racking up 97 tackles over the course of 12 games. Curry took a huge step forward in 2019 on the field and that was represented in his stats as from 2018 to 2019 he saw a 50-tackle increase in his total tackles despite playing in one less game (13-games to 12-games). In 2020, Curry will be the leader of the Jackets defense once again and could be in for an even better season than last year.
Quez Jackson: Jackson started each of the Jackets last four games last year at their second linebacker spot and appeared in all 12 games overall. For the season, Jackson racked up 49 tackles including five tackles for a loss, showing the ability to get into the opposing backfield, coming in third on the team in that category. With Charlie Thomas becoming a nickleback for the 2020 season, it feels this is Jackson's job to lose heading into the season.
Rotation:
While Curry and Jackson are the likely starters headed into the season, the Jackets have a talented rotation right behind the redshirt senior and the junior linebacker.
Demetrius Knight Jr: A quarterback coming out of high school, Knight really burst onto the scene as a linebacker last year for the Yellow Jackets. The ability for him to make the transition to a full-time linebacker was quite impressive and he has the looks of a potential game wrecker. In nine games last year, Knight racked up 18 tackles including two tackles for a loss, one sack, and one forced fumble. In 2020, Knight could become one of the Jackets better defenders overall as he has a great combination of speed and strength.
Chico Bennett Jr: Bennett Jr is someone you could also include at the defensive end position but for now his official position is linebacker. Bennett appeared in seven games last season, totaling 17 tackles in the process. There's a lot to like about Bennett from what he can provide on the field with great size (6-foot-4, 228-pounds) but also speed that could allow him to become a quality EDGE guy for the Jackets.
Cornelius Evans: Evans as a true freshman last season did not appear in any games as the staff chose to redshirt him, allowing him to fill out more in his 6-foot-4 frame as well as develop on the field. Evans official profile lists him at 205-pounds which if true, makes us believe it would be tough to imagine him on the field in 2020.
Jerry Howard Jr: A real wild-card here, the former running back has made the transition to linebacker for his final season on The Flats. Howard has the size for a linebacker at 6-foot-0 and 217-pounds but there is still a big question of how much he'll be able to contribute in 2020.
Freshman:
Georgia Tech brought in a pair of talented linebackers in the 2020 recruiting class, there's a chance both guys see some playing time in 2020 but it wouldn't be surprising if they end up redshirting both guys.
Khatavian Franks: Perhaps the most underrated recruit in the Jackets 2020 recruiting class, Franks had a huge senior season for Creekside High School out of Fairburn, Georgia. Franks has the potential to be the steal of the recruiting class for the Jackets and someone who could make an instant impact this year if given the opportunity.
Tyson Meiguez: Teammates with Franks, Meiguez is a pretty good linebacker himself though he's probably a year or two from being a consistent contributor for the Yellow Jackets.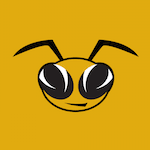 Want your voice heard? Join the Yellow Jacked Up team!
Write for us!
Overall, the Yellow Jackets linebacker unit should be one of the strengths of the team overall. While they weren't perfect last year by any imagination they showed plenty of promise and plenty of upside. It could become quite a scary unit for the Jackets in 2020.