ACC Commissioner John Swafford Offers Statement on 2020 Season
A day after it was reported the ACC was leaning towards a 10-game schedule in 2020, the conference released a statement saying a decision will be made later this month.
ACC Commissioner John Swofford issued a statement on Friday regarding this upcoming fall. The statement it appears to be a response to the Big 10 announcement on Thursday that they would only be playing a 10-game, conference-only schedule. It was also reported yesterday by Stadium reporter Brett McMurphy the ACC was expected to do the same.
Swofford was speaking following the ACC spring meetings in May when he was quoted as saying that there should be a "relatively normal" football season and even floated the idea that a season could still take place if one of the member schools decided not to participate in the season. Today, the sentiment was a bit different as Swofford's statement was the following;
"The health and safety of our student-athletes, coaches, and administrators remains the ACC's top priority. As we continue to work on the best possible path forward for the return of competition, we will do so in a way that appropriately coincides with our universities' academic missions. Over the last few months, our conference has prepared numerous scenarios related to the fall athletics season. The league membership and our medical advisory group will make every effort to be as prepared as possible during these unprecedented times, and we anticipate a decision by our Board of Directors in late July."
The statement also comes as North Carolina announced they were pausing their workouts this week following multiple positive COVID-19 tests were given. Georgia Tech had six positive tests last week during the initial round of testing which prevented those staff and athletes from being around everyone else during workouts. Clemson also had around 37 cases confirmed at the beginning of their workouts.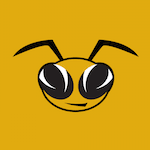 Want your voice heard? Join the Yellow Jacked Up team!
Write for us!
This announcement today along with the Big Ten announcement casts a longer shadow now that the season is actually upon us. It is also probably worth noting the current surge of cases around the country that could potentially figure into the ultimate decision of the ACC on how to conduct this season. Time will be the ultimate judge here, unfortunately. All this being said, it's safe to say time is quickly running out for any drastic improvements to made before the season begins as there are less than 60 days remaining till the start of the 2020 season. It is also a very real possibility that we may not have college football in 2020.