Georgia Tech Countdown to Kickoff: No.50 Defensive Tackle Jamal Camp
We start our countdown to Georgia Tech's 2020 season by highlighting defensive tackle Jamal Camp.
We'll be honest, we're not entirely sure if it's worth starting this Georgia Tech countdown to kickoff but nonetheless, we are going to do so as we try to stay optimistic about having college football this season. With that being said, today's countdown begins with redshirt freshman defensive tackle Jamal Camp.
Camp, the younger brother of wide receiver Jalen Camp was a three-star prospect coming out of South Forsyth High School as part of the 2019 recruiting class. Camp ultimately chose to commit to the Yellow Jackets over Jacksonville, James Madison, Tennessee, Tennessee Tech, and Tulane. He was ranked just outside the top-1600 prospects in the country and was considered a borderline top-100 defensive tackle prospect in the 2019 recruiting cycle as well.
Since coming out of high school, Camp has added over 20-pounds of weight seeing his high school weight of 270 get bumped up to 292 thanks to his work inside the Jackets strength and conditioning program.
In 2019, Camp didn't appear in any games for the Yellow Jackets and redshirted, giving him a fifth-year of eligibility. Entering this season, Camp will provide depth for the Jackets on the defensive line but will probably only see a bit of time on the field at best with players such as Chris Martin, Jahziel Lee, T.K. Chimedza, and JaQuon Griffin all likely ahead of him on the depth chart.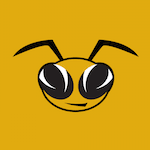 Want your voice heard? Join the Yellow Jacked Up team!
Write for us!
The Yellow Jackets are currently set to start their 2020 season on August 3rd against the Clemson Tigers.