Georgia Tech Football Countdown to Kickoff: No.49 RB Spence Massey
As we continue our countdown to the start of the 2020 Georgia Tech football season (hopefully!), we look at Georgia Tech's lone No.49 on the roster, walk-on running back Spence Massey.
Good news everyone, we are one day closer to football season but of course that means 49 days in which anything could happen. But with this countdown series, we will try to stay optimistic about the season starting on time until told otherwise. For many, we understand college football is an escape and is a staple of their weekend lifestyle in the fall and we want to keep the hope that, that escape and staple will remain this fall.
Now with that being said, let's look at No.49 on Georgia Tech's roster, running back Spence Massey. Massey is a 6-foot-1, 208-pound redshirt freshman, walk-on running back out of Tifton, Georgia. A legacy, Massey's father, Robert Massey, played tight end for the Yellow Jackets back in the 1984 to 1987. According to College Football reference, Robert recorded 33 receptions for 626-yards and three touchdowns over four seasons on The Flats.
Massey graduated from Tiftarea Academy in 2018 where he played varsity football all four years and earned all-state honors three times. Tiftarea Academy is part of the Georgia Independent School Association, an association made up of private and independent schools, separate from the Georgia High School Association.
Over his first two seasons, Massey hasn't had the opportunity to see the field yet for the Yellow Jackets and while he may never get that opportunity, he serves an important role. Massey is part of the Jackets developmental team and helps prepare the team week-in and week-out for upcoming opponents.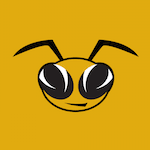 Want your voice heard? Join the Yellow Jacked Up team!
Write for us!
Only 49 more days until toe meets leather at Bobby Dodd Stadium.