Georgia Tech Football Countdown to Kickoff: No.44 LB Quez Jackson
With 44 days remaining until Georgia Tech football begins their 2020 season, we spotlight junior linebacker Quez Jackson.
The countdown to football continues despite uncertainties and with 44 days remaining until the Jackets begin their season on September 3rd against Clemson, today's player spotlight is on the lone No.44 on the roster, linebacker Quez Jackson.
Jackson is entering his junior season on The Flats after appearing in 25 games over his first two seasons with the program. The Fort Valley (GA) native is coming off a highlight productive sophomore season in which he played in all 12 games including starting in each of the Jackets last five games. For the season, he recorded 49 total tackles including five tackles for a loss and one forced fumble.
In 2020, Jackson will once again be one of the Jackets top linebackers and could be a starter heading into the season, playing alongside David Curry, especially with Bruce Jordan-Swilling making the move to the offensive side of the ball. He'll be looked upon as one of the Jackets leaders on the defensive side of the ball.
Jackson so far has played well above his recruiting ranking coming out of high school. Per 247Sports's composite rankings, Jackson was a three-star recruit and a top-1200 player in the nation while also being ranked a top-50 outside linebacker. Jackson committed to the Yellow Jackets as part of their 2018 recruiting class pickcing the program over the likes of Cincinnati, Maryland, Rutgers, UFC, Wake Forest, and, West Virginia,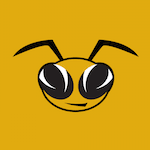 Want your voice heard? Join the Yellow Jacked Up team!
Write for us!
Only 44 days until toe meets leather at Bobby Dodd Stadium!