Georgia Tech Basketball: USC Transfer Kyle Sturdivant Set to Be Immediate Elligble
Southern California transfer and Norcross (GA) native Kyle Sturdivant is set to be immediate eligible in 2020 for the Georgia Tech Yellow Jackets.
The Georgia Tech basketball program on Monday received good news as it was announced that sophomore guard Kyle Sturdivant will be immediately eligible and can play in the 2020 season. Sturdivant will now have three-years of eligibility to use with the Yellow Jackets. The program announced the news on Monday afternoon.
The Norcross, Georgia native was a three-star recruit in the 2019 recruiting class and committed to the USC Trojans over 20 other scholarship offers including the Yellow Jackets. After experiencing tragedy with the passing of his father, the Georgia native decided to return closer to home and landed with the Yellow Jackets.
In his brief time with the Trojans, Sturdivant played in 21 games for the Trojans and averaged 8.3 minutes per contest. In his 21 games, he totaled 43 poitns, 24 rebounds, and 25 assists. He also had five steals on the season. While he struggled from the floor (34.8%) and from beyond the arch (21.4%), he was successful from the free-throw line, shooting (88.9%).
Sturdivant is a huge addition to the Yellow Jackets lineup and should see quite a bit of playing time for the Yellow Jackets. It will be hard for him to start in 2020 with both Jose Alvarado and Michael Devoe both set to return this upcoming season. However, with Devoe entering his senior year, a starting opportunity will be present for the Norcross native in 2021 and 2022.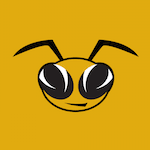 Want your voice heard? Join the Yellow Jacked Up team!
Write for us!
The Georgia Tech men's basketball team is already back on campus and has begun getting ready for this upcoming season. Though it surely is still up in the air in regards to if the 2020-2021 college basketball team will begin on time due to the COVID-19 pandemic.