Georgia Tech Basketball: Pressure is on Pastner to make NCAA Tournament
With two transfers gaining immediate eligibility, Josh Pastner has his best roster to date in his hands. The pressure is on to finally make the NCAA Tournament.
In 2019, the Georgia Tech Yellow Jackets finished as a top-5 ACC team and if they would not have had a post-season ban, they had a very solid NCAA tournament team. That being said, the Yellow Jackets return virtually all of their offensive production and will add two new transfers to help fill in the spot after center James Banks III exhausted his eligibility.
USC transfer Kyle Sturdivant and Georgia transfer Rodney Howard both received immediate eligibility to play for the Yellow Jackets in the 2020 season. This adds depth to the front and back courts on the floor for Pastner and he has to be happy about that. James Banks was the anchor on the defensive interior for the Jackets the past two seasons and will be a hard piece to replace comfortably, but Pastner will most likely look to Howard and Moses Wright to fill in that position defensively. Both players have great length and athletic ability.
Sturdivant will join the backcourt with veterans Jose Alvarado, Bubba Parham, and Michael Devoe. Wright, Devoe, and Alvarado led the team with a combined 43.4 PPG offensively. A force to be reckoned with since all three return. Veterans Jordan Usher and Khalid Moore will look to make noise at the small forward position as well.
Key freshmen to look to fight for some minutes are 7-foot-1 center Saga Gigiberia, guard Tristan Maxwell, and forward Jordan Meka. With the depth at every position, Pastner has all the weapons he needs to finally make a push for the NCAA tournament. After an impressive defensive campaign in 2019 (the Jackets placed 35th out of 353 teams in defensive rating), the Jackets will look to improve their offensive game while maintaining that versatile and aggressive zone D that Pastner prides his team on. The Jackets did struggle offensively last season, but with more depth, veteran players, key transfers, and talented freshman the Jackets should arguably have a top-5 ACC potential team again or better.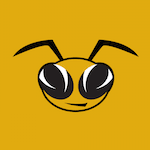 Want your voice heard? Join the Yellow Jacked Up team!
Write for us!
If Josh Pastner wants to continue to build a successful basketball program at Georgia Tech, this year is his best shot. The "hot seat" has warmed up for him in previous seasons but last season saw life. Returning almost the same roster from a year ago, Pastner added more talent and will look towards 2020-21 as a year to make a superb statement for the program and solidify his head coaching position at Georgia Tech.