Georgia Tech Football: Devin Cochran No Longer Set to Be a Yellow Jacket
Georgia Tech head football coach Geoff Collins announces on Tuesday that transfer offensive lineman Devin Cochran would no longer be joining the program.
Georgia Tech's offensive line took a big hit on Tuesday morning when it was announced by head coach Geoff Collins that offensive lineman Devin Cochran would no longer be enrolling on The Flats.
Cochran was expected to be the starter at right tackle for the Yellow Jackets this upcoming season after transferring into the program from Vanderbilt. He would've joined Tennessee transfer Ryan Johnson who is also expected to be a starter on the offensive line this season.
Most likely taking over that right tackle spot now will be redshirt junior Charlie Clark. Clark appeared in six games for the Yellow Jackets as a redshirt sophomore in 2019.
Overall, the loss of Cochran is a big one despite the fact he never took a snap with the program. Cochran was expected to come in and bring a veteran leadership and experience to an offensive line that struggled throughout the 2019 season. The Jackets will now have to look at Ryan Johnson to provide most of that veteran leadership while also trying to find a way to replace what would've been a key cog in the offensive line.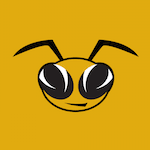 Want your voice heard? Join the Yellow Jacked Up team!
Write for us!
The Yellow Jackets began their fall camp on Tuesday in preparation for the 2020 season which is set to begin at this current time sometime early next month. The 2020 season is still full of questions and concerns to say the least. Earlier today, we took a look at five things that we'll be watching this fall in preparation for the season. One of those five things was how would Cochran and Johnson assimilate to the program despite the limitations they had up to this point in the offseason.