Georgia Tech Football: Brand New 2020 Schedule Revealed
Georgia Tech fans on Thursday morning learned what the Georgia Tech Football program's 2020 11-game schedule will look like. The schedule for each of the conferences teams (which includes Notre Dame for this season) was released on the Packer and Durham show.
As of right now, the ACC is slated to begin the week of September 12 and will end the week of December 5 with two bye weeks built into every teams schedule. The Yellow Jackets that weekend will start their campaign off by traveling to Tallahassee to take on the Florida State Seminoles in what will be head coach Mike Norvell's first game with the program. The Jackets will return home then for their only non-conference game and one that was originally scheduled in the UCF Knights (Sep.19).
After their non-conference game, the Jackets will hit the road again, this time visiting Syracuse (9.26) before deciding a bye week the week of October 3. Following the bye week, the Jackets will have back-to-back home games against Louisville (10.10)and Clemson (10.17). They'll make their longest trip of the season the week of October 24, when they make the travel to Chestnut Hill to take on Boston College. To finish off October, the Jackets will take on Notre Dame at Bobby Dodd Stadium.
The Jackets will start November with their second bye week. They will welcome the Pitt Panthers then the week of November 14 before traveling to Miami the following week (11.21). The Yellow Jackets final home game of the 2020 season will take place November 28 when they take on the Duke Blue Devils. They'll finish off their regular season on December 5 against the NC State Wolfpack.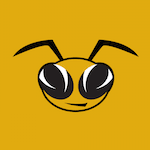 Want your voice heard? Join the Yellow Jacked Up team!
Write for us!
Check back here later today or tomorrow for a full game-by-game breakdown of the Jackets brand new 2020 schedule. That being said, as we all know there is still uncertainty regarding this upcoming season and still a quality chance the season will Be outright cancelled. For now, it will be a waiting game for the Yellow Jackets and the rest of the ACC.