Georgia Tech Football 2021 Early Signee Profile: S Kaleb Edwards
High three-star safety Kaleb Edwards will come to Georgia Tech with a ton of potential and will provide versatility to the back end of the Jackets secondary.
Kaleb Edwards
Safety
Dacula (Dacula, GA)

First, apologies with this newest signee profile being two days late, we'll make up for it over the next two days. That being said, up today in our Georgia Tech Football 2021 early signee profile is three-star safety and in-state product Kaleb Edwards.
Edwards, a standout at Dacula High School in Dacula, Georgia is one of two defensive backs in the Jackets 2021 recruiting class. The other member being fellow safety Sirad Bryant. You'll find out more about Bryant in tomorrow's early signee profile. That being said, Edwards was a composite three-star recruit on 247Sports and was ranked in the top-500 players nationally. That being said, Rivals was a bit higher on Edwards than 247Sports, ranking him as a four-star prospect.
Highlights and What He Brings to The Flats:
It should be noted that Edwards did not post any senior highlights, so the best tape available for him is his junior tape. In his highlight tape above, you'll see a few thing stand out. The first one is how versatile the 6-foot-0, 195-pound defensive back truly is. For Dacula, Edwards lined up at multiple positions including but not limited to running back and safety.
Edwards possess quality size as his measurables would suggest above. While he is just 195-pounds, Edwards at least on tape appears well built. Thanks to his size, he has good length which he uses to his advantage both in coverage and making tackles. He has good but not elite speed, his HUDL profile lists his 40-yard dash at 4.6. He'll likely get faster once he gets to campus and works with the strength and conditioning staff but his 4.6 speed is a good baseline to start with.
Now, in terms of his actual skillset, Edwards shows good instincts both against the run and in pass coverage. He has what looks to be a good ability to read the play before it happens and as it begins, quickly diagnosing where the ball is, where it's going, and the fastest way to get to the spot. He shows a good ability to adjust to the football while in the air and definitely plays a strong supportive safety in the back end during pass coverage. Finally, he looks like a strong tackler with good tackling fundamentals while also not being afraid to lay big hits.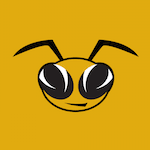 Want your voice heard? Join the Yellow Jacked Up team!
Write for us!
His Future on The Flats:
In the future, Edwards will be a versatile member in the secondary who could play multiple positions if needed. Obviously, he's best suited at the safety position and I think he could be flip-flopped between strong safety and free safety if needed. He's strong in his rush defense abilities and his good range in pass coverage could allow him to play either position. As of right now, I believe he has the potential to be a multi-year starter for the Yellow Jackets.