Georgia Tech Baseball: Yellow Jackets rank No. 13 in the nation
After a big week for Georgia Tech, they come in as the No. 13 ranked team in the nation this week.
After a fun week of baseball for Georgia Tech fans, winning two out of three games against the rival Bulldogs, the Yellow Jackets now jump into the top 15 for D1 college baseball. This week per D1 Baseballs Top 25, they have your Georgia Tech Yellow Jackets coming in at No. 13 this week and the Yellow jackets still are showing no signs of stopping anytime soon.
Georgia Tech jumped five spots this week. Being previously ranked No.18 after a big week beating the formally higher-ranked Georgia Bulldogs and winning their three-game series played a really big impact on how far they climbed this week.
As I stated Georgia Tech won two of three games against a team that used to be ranked No. 15 in the nation. In-game one Georgia Tech hosted the Bulldogs at home and won 11-7, in-game two Georgia Tech went into the Bulldog's house and won convincingly, with the final score being, 7-0. Then for the series finally the Bulldogs jumped out to an early lead and never gave it back. Game three ended in a final of 12-3.
These games did a lot for the team. Not only did it give them bragging rights against their rival, but it also gave fans and coaches insight that this team could be the real deal. Georgia Tech is now 10-2 on the season and as of now is looking better than ever.
That 12-3 loss I am sure hurt a little bit. Especially after being on such an impressive winning streak but I fully expect Georgia Tech to come back and hit the ground running and start up another winning streak.
Georgia Techs' next match up is against Mercer on Tuesday, March 8th and after that game, they will be returning home to host Virginia Tech in a three-game series, and if the Yellow Jackets continue to play like they have all year, I would not be surprised if we see the start of another win streak begin on Tuesday.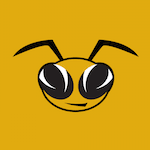 Want your voice heard? Join the Yellow Jacked Up team!
Write for us!