Georgia Tech Football: Former Yellow Jacket transfers to the SEC
On February 21st, Georgia Tech defensive-back, Wesley Walker decided to enter the transfer portal, and after 13 days he has decided to commit to an SEC school
In late February, it was announced that Georgia Tech would have another player entering the transfer portal after another disappointing year for the Yellow Jackets. This time the redshirt Sophomore, Wesley Walker.
Walker committed to Georgia Tech in August of 2018 but was class of 2019. As a True Freshman, Walker only appeared in three games for Georgia Tech. In those three games, he had three total tackles. Two against Virginia and one against Georgia.
In 2020 as a Redshirt Freshman is really where he started to look like he was going to be a nice asset to Georgia Techs' defense for the future. Walker ended 2020 with, 48-total tackles. 30 of them were solo and 18 assisted. In addition to the tackles, Walker also had four-Passes defended. He was fourth on the team in total tackles and second on the team in pass breakups.
In 2020 it looked like Walker was one of the few bright spots on a not-great Georgia Tech team. Fans were excited to see such a jump in play from just one year and were excited to see what he could do in 2021.
Now that brings us to his latest 2021 season. In 2021, Walker put up very similar numbers to his 2020 season with Georgia Tech. He had 44-total tackles. 24 solo and 20 assisted, and he had two passes defended. So a few less tackles and two fewer passes defended for Walker in 2021, though he did add two forced fumbles to his stat line last year.
So it seemed every year Walker would seem to improve for Georgia Tech and showed a lot of promise on the defense to help them win. But, after another three-win season for Georgia Tech, Walker decided it was best for him to enter the transfer portal.
On February 21st, it was announced that Wesley Walker was going to enter the portal, and after all the other Georgia Tech players also entering the portal a lot of fans were not shocked by this development. After just 13-days Walker decided to go back home and commit to the Tennessee Volunteers.
I think this is a great choice by Walker. He gets to go back to his hometown and get a better opportunity to experience winning. It is going to be tougher for Walker but going to a school that in 2021 had almost just as many wins (7) as Walker did in his three years with Georgia Tech (9), will be good for him to take his game to the next level.
With all this being said, it is a little disappointing that Georgia Tech is losing a solid defensive-back and Walker along with the other 15 transfers should be a wake-up call to the school that it is time to move on from coach Geoff Collins. But in the end, I hope Walker finds success in Tennessee and somehow Georgia Tech finds some kind of success as well in 2022.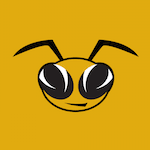 Want your voice heard? Join the Yellow Jacked Up team!
Write for us!