Georgia Tech baseball: Yellow Jackets fall short to Georgia State
Georgia Tech took on Georgia state in April 12, in a exciting game that looked as if Georgia Tech would mount a comeback, they ultimately fell short.
The 21-13 Georgia Tech Yellow Jackets did not perform to their typical standards for this game. Leaving 12 runners in scoring position on the night. Georgia Techs' bats were not necessarily dead, they were just not capitalizing when they needed to be.
The Panthers, on the other hand, had one player who really stood out. Griffin Cheney tallied up three hits and two of those being big fly's for the Panthers.
The pitching for Georgia Tech was not too bad either. Especially from the bullpen arms. The bullpen only allowed one run over the last 5.2 innings of the game. Starting pitcher, Cameron Hill made his first college start and it sadly did not go his way. Giving up three runs on four hits in just 3.0 innings of work.
Right-handed pitcher Dawson Brown on the other hand had a really impressive game for Georgia Tech out of the pen. Striking out the first six hitters he saw when he first entered the game. The other relievers that entered the game were left-hander Sam Crawford and right-hander Aeden Finateri.
Despite losing 9-5, Georgia Tech still had some solid offensive performances from their players. Georgia Techs Colin Hall led the team today with two hits and a home run, along with Tim Borden II who hit a two-run shot. There were also three other players who had multi-hit games for Georgia Tech, such as Andrew Jenkins, Jayden Jackson, and Chandler Simpson.
Even with several players having multi-hit games, too many runners were left stranded and that is what ultimately cost the Yellow Jackets the game.
Georgia Tech will get April 13th and 14th off as they travel to North Carolina to play them starting April 15th – April 17th.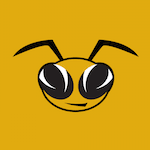 Want your voice heard? Join the Yellow Jacked Up team!
Write for us!