Georgia Tech Basketball: Jackets fall to No.18 FSU to finish off 2019
The Georgia Tech basketball team finished off the 2019 calendar year with a 70-58 loss to Florida State.
A turbulent 2019 calendar year came to an end on Tuesday afternoon for the Georgia Tech basketball team as they fell to the Florida State Seminoles 70-58 in Tallahassee. The Georgia Tech men's basketball team couldn't overcome a small two-point halftime deficit while Florida State would use a big second half to extend their lead and put it out of reach for the Yellow Jackets.
In the first half, Georgia Tech kept it close with No.18 Florida State, going bucket for bucket for the most part with the Seminoles. At halftime, the Jackets found themselves down 31-29, well within striking range for the second half. In the second half, the Jackets would tie the game up at 33-33 at one point but that was the closest they would get to upsetting the Seminoles in the second half.
Following the 33-33 score with 18:25 remaining in the second half, the Seminoles would slowly begin to build another lead and eventually pull away. All in all, it would eventually lead to a second half that saw the Seminoles post 39 points while the Jackets managed 29.
Forward Moses Wright had another solid performance following being named the ACC Player of the Week on Monday. Wright finished Tuesday's game with 13 points and 10 rebounds. Wrirght made 6-of-13 shot attempts on Wednesday including 1-for-3 from three-point range. Leading the Jackets overall in scoring was Michael Devoe who had 19-points in the losing effort. He was dynamite from beyond the arch, hitting 6-of-8 three-point attempts and going 1-for-2 from the free throw line.
Also having a quality performance on Tuesday was Jordan Usher. Usher totaled 11-points on the afternoon, shooting 4-for-11 from the field and 3-for-3 from the charity stripe. He also had three steals in his effort.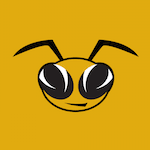 Want your voice heard? Join the Yellow Jacked Up team!
Write for us!
All in all, the Jackets in the 2019 calendar year went a combined 13-20. The Jackets will now be until this upcoming Saturday when they take on the North Carolina Tar Heels. It will be the Jackets first conference home game since losing to Syracuse on December 7th.