Georgia Tech Basketball: Josh Pastner Wins ACC Coach of the Year
Georgia Tech basketball head coach Jost Pastner brought home the ACC Coach of the Year award after leading the Yellow Jackets to a 17-14 (8-10) record in the regular season.
A year ago, nobody would believe that Josh Pasnter would be the ACC Coach of the Year in 2017. Add the fact he was going to do at a rebuilding program at Georgia Tech that was expected to win zero in-conference games and it becomes a more outrageous thought.
Congratulations, @GTJoshPastner! #TogetherWeSwarm pic.twitter.com/srzbGb2Tlv

— Georgia Tech Sports (@GTAthletics) March 5, 2017
For Pastner, the award is well deserved. Coming into the 2016-17 season, the Yellow Jackets had almost no returning starters. With that being said, Josh Pastner knew the journey in front of him and went at it with full force.
After an up-and-down out of conference slate to start the season, Pastner was able to right the ship for the Jackets heading into ACC conference play. For a team that was projected by some not to win a single conference game, they pulled off a stunner in the first in-conference game of the season.
After defeating ninth-ranked North Carolina to open up ACC play, the Jackets would go on to pull off two more upsets at home. Georgia Tech would go on to pull off upsets against sixth-ranked Florida State and Notre Dame in back-to-back games.
Even when the Yellow Jackets struggled in the 2016-17 season, the team showed a lot of hustle and grit, always in every game. Saying that Pastner's first season at Tech is anything less than a success would be an understatement.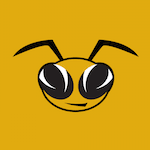 Want your voice heard? Join the Yellow Jacked Up team!
Write for us!
The Yellow Jackets should at least see themselves make the NIT tournament following the ACC tournament if they don't make the big dance. When considering where the team was before the season, it should be considered a tremendous success and should give hope for the future of Georgia Tech basketball.